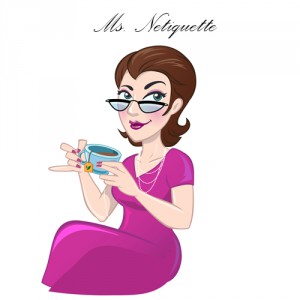 Dear Ms. Netiquette,
I really enjoy the weekly Amazing Mini events, but something troubles me.
I have been participating for a while now in these events, and have never been picked! I know that you don't really win anything, but it would just be nice to see my Mini that I did work hard on in the Hall of Fame. Also I have noticed that some people are multiple weekly winners, and that is not really fair to the rest of us that participate and are always overlooked.
Pogo should really establish a rule for participants that once they won, they can not enter a contest until the following week, which will make it more fair to those of us who have not won, but participate all the time. Each time I enter I am excited and hopeful that I will be noticed.  But each time the end result is the same – I am not chosen, which gets to be discouraging!
I have truly considered not entering these events anymore, as it seems I will always be overlooked, but I really enjoy participating.  I do understand these events are all for fun, but how much fin can you have when you are always overlooked? No matter how I dress my mini, animated or not, it seems that it does not matter. What are the judges looking for in an Amazing Mini? How can I get noticed? Should I even try anymore?
Sincerely,
Always Overlooked Amazing Mini Participant
Dear Always Overlooked Amazing Mini Participant,

I know it can be frustrating to never get picked, and no doubt you're not alone.The judges, believe it or not, do not pick favorites. In fact, they rarely even recognize that they've picked the same people over and over again. That leads us to question why some people do get picked over and over again. The answer is pretty simple: they make great Minis.

The first part of my advice applies to nearly everything you enjoy – if you like it, keep at it. For instance, I dabble in watercolors. I'm truly not very good (I won't tell you about the painting I gave my own sister who "accidentally" disposed of it! – Oops, I guess I just did!), but I do keep trying, and I do get better as time goes on. However, if I'm truthful with myself, I just don't have the same skill or vision that many others have. I've watched "newbies" go from much worse than me to much better than me over time. It can be deflating, but you just have to pick up your paintbrush and keep trying.

So, the folks who keep winning over and over again do so because they have a special talent for putting together compelling Mini scenes. Maybe they're funny. Maybe they're poignant. Maybe they're just clever, or in some cases, maybe they just have an eye for what looks really good.

I recommend that you take a look at the Minis that do win, and see if you can recognize what it is about them that makes them stand out.  Then see if you can come up with an original Mini that does likewise. Don't copy another person's Mini, of course, but see if you can create a Mini that is unique, clever, funny, poignant, or whatever.

As someone who occasionally judges the Mini events, I can tell you that humor is probably the number one thing that will get me to choose a Mini as a winner. And I think that's true for a lot of the other judges. There are times I've chosen ones that do a particularly tasteful job of supporting the troops, or paying homage to someone who has recently passed, or brought attention to a good cause. I have even, on occasion, been impressed enough by the color combination of a caption-free Mini that I've gone ahead and chosen it.

One thing I will tell you that drives me, as a judge, crazy – it's putting too much into the Mini scene. If it's not helping the message, it's distracting from it, so I strongly advise you to only put things in the scene that contribute to whatever it is that you're trying to say. When in doubt, leave it out!

Also, as a judge, I can tell you that there are always way too many good Minis in the room, and we can't pick them all.  If you create a Mini that you think is particularly good, but it doesn't get picked, then I encourage you to use it again in a future show.  It might get picked then.

And another thing! Don't forget that while a judge might not be able to appreciate your Mini, that doesn't mean that other participants won't! Your Mini may be very much appreciated by others in attendance.

Finally, I encourage you to keep trying and let go of the expectation. If you attend the events with the purpose of having a good time, then you will. If you get picked, great! If you don't, that's not why you were there in the first place.

Good luck!
Dear Ms.Netiquette,
In response to your advice concerning "room cliques" on July 6,2012, I must take umbrage with your position on how to deal  with "leagues" invading chat rooms.
Changing rooms is not the answer. It smacks of the tournament director's programmed response of "IF YOU DON'T LIKE IT, MUTE US!" (always in caps,of course).
There is no synergy between the leagues and regular Pogo players. It is a case of hard opposition and does not work on any level. The collision between the two is not an occasional event. I was "hit" seven times in five days in three different game venues. How many rooms must I cede to the leagues?
If you were in a nice restaurant you frequented often with friends and family and without warning a party of eight loud, rude people came in and were seated next to you, would your friendly mood change? If you complained to the owner, would he tell you to leave your table and go to another establishment?
The oil and vinegar relationship here could easily be solved by providing leagues with dedicated tourney rooms in all applicable game lobbies.
I am not naive, though. It is clear how there is synergy between EA/Pogo and MyLeague.com (to pick just one). Pogo benefits because league members of a separate, for profit, web site must register with Pogo to play Pogo games. And the league site benefits because it has no games of its own and is able to recruit current Pogo players to its league site.
You can't recruit in an empty or dedicated room, can you?
When you add in the blatant chat room recruiting mission of a sole league member who enters screaming in caps as though a tourney was in progress,it's enough to get one's blood boiling. Their only answer to this rude behavior is the standard, "MUTE ME!".
Reporting bad league behavior will go nowhere(maybe a wrist slap)until EA/Pogo puts its large player base first.
These conflcting interests will continue to grow unless EA/Pogo takes real action and forces leagues to use dedicated rooms.
In closing, I hope Pogo is listening because it is in their best interest to do so in the long run.
Thank you for the space you have given this issue.
Tired of Pro League Bias
Dear Tired of Pro League Bias,

We do have Tournament Rooms in many of our games, but unfortunately, there are times when the tournaments clash, and one must be played elsewhere.The bottom line here is that players and leagues are going to run into each other from time to time. I would venture to guess that your string of 7 "hits" in five days was a fluke.

I stand by my advice. First off, you have the tools you need to control your environment. You don't have to leave the room. You can stay and just mute the players who are annoying you.  When they're muted you can't see what they're saying. In fact, it's almost like they're not even there.

Your restaurant comparison doesn't really work. In the restaurant, you can't with a simple flick of a finger and a twist of the wrist get those people to be quiet.  Plus, the host would likely not request you go to another restaurant, but would instead seat you at a different table.

There are good leagues and there are not-so-good leagues. The good ones take care to make their presence as smooth as possible. The not-so-good ones don't. But you still have control over who you can mute.  And if someone – ANYONE – is breaking the Terms of Service, you can report them.

Yes, I get that it's annoying to have to mute the leagues. There is a simple chat command that will mute everyone, and you might find it easier to do that and then just unmute the players you do wish to hear from. Here's the command – just type it in the chat room and it will auto-mute everyone:
/mute *
And you can unmute them with:
/unmute *
Pogo is going to turn 13 in September. That means that for at least the last 10 years leagues and players have co-existed, mostly amicably.
I've heard for years from players on both sides of the issue, and as difficult as it is for you having to deal with the leagues, it's a lot tougher for the good Tournament Directors out there who are just trying to play the good game. If you'd like a little look into what it's like for them, take a look at the Ms. Netiquette column from a few years back titled "And Now a Word from Our League Administrators…"
I do wish you the best and hope that over time you and the leagues will find peace.
Dear Ms. Netiquette,
In your 7/ 6 column - in response to appalled player – I was the head administrator of a couple of leagues and held other positions in many others.
The player should try to get the name or website of the league, go to that web site and send an email to the head administrator as to how the players are acting in the room and that the tournament director (the person with the smiley face) is not keeping them in line.
You can also contact Case's Ladder that is the ultimate authority for the leagues.  The league can be shut down for this type of behavior and Cases is strict.  Most Administrators are not in the room for every game but if advised of the rudeness will take appropriate measures to curtail it immediately.
I personally removed people from my leagues who were rude or were in any way offensive to non league players.  Administrators can not act on what we do not know.  And most players will not act like that when the administrators are there.  I used to go in under a different name occasionally to check and see how things were going when they all thought I was not there.
There are many leagues that are full of great people and unfortunately, there are many that give the rest a bad name.  We must share the rooms and be pleasant to everyone.  I would also hope that they are warned by Pogo and then removed if the behavior continues.
And alas, there will be those that just get a new name and keep up their nastiness.
Been There and Now I Know
Dear Been There and Now I Know,

Thanks so much for your recommendations.  It really does help everyone when someone who, like yourself, who has "been there and now knows" writes in to let us know some of the other options we have available to us.So, I do recommend that players cut the leagues some slack, as events usually bring out our most boisterous behavior, but if a league is acting horrible, see if you can get the information you need from the league, or the players' profiles, and contact the outfit that manages the league.
---
Have an etiquette question for Ms. Netiquette? Email msnetiquette@pogo.com
Want to chat with others about this column? Visit the Pogo Forums!
---